Here's a pic towards the Crossover Descent from last Saturday morning: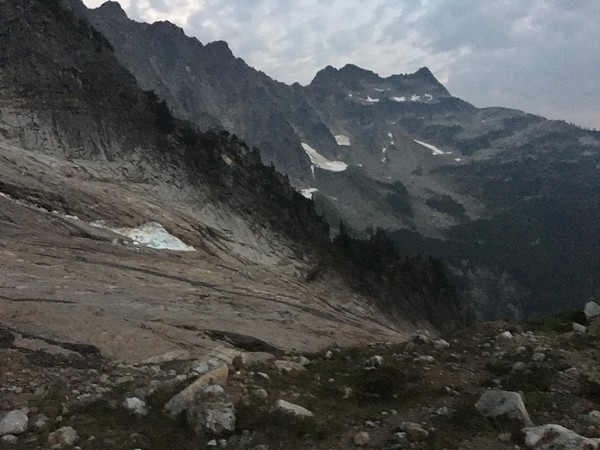 You certainly don't need crampons/axe for the Slesse Mountain trail descent. Very doubtful you need them for the Crossover.
And if you can get up the buttress you probably have enough alpine trickery up your sleeve to deal with potential snow on the crossover anyways.