Trip:
Mt Hood - Pearly Gates w/White River Ski Descent
Date:
2/11/2017
Trip Report:
My girl and I needed a nature break before our wedding in a couple of weeks so we headed up to Hood to take advantage of the weather. Where were the rest of you on Saturday??
We were the only folks on top Saturday via the Pearly gates. Met some nice german/austrian folks on the hogsback (sorry if that's the wrong nationality) who bailed with snow safety concerns. We found largely safe snow conditions and easily avoided the new wind-transported snow by hugging the rime towers on the descent. The hordes tested the snow safety directly on saturday.
On Sunday, we skied white river from the headwall to the highway. There's a fine 6000' descent for you, provided that you know the way down. Again, pretty good conditions and great weather.
Congratulations to the couple who were married at I-Rock on saturday. PM me for more photos of your wedding party.
More photos and complete TR
on the blog.
+ Reid headwall/leuthold's are looking good, with consolidated snow.
+ I-rock is thoroughly rimed, though some was falling sunday in the sun.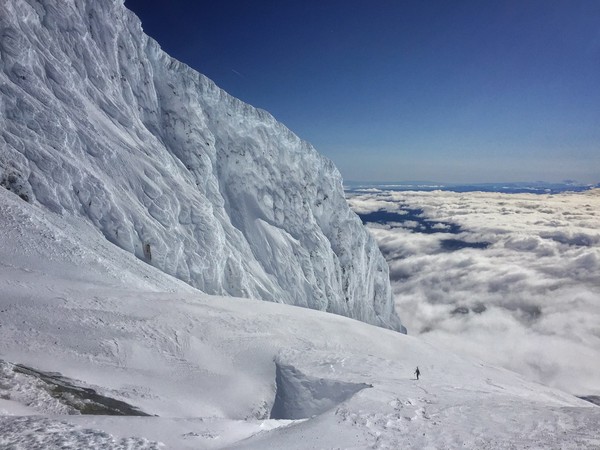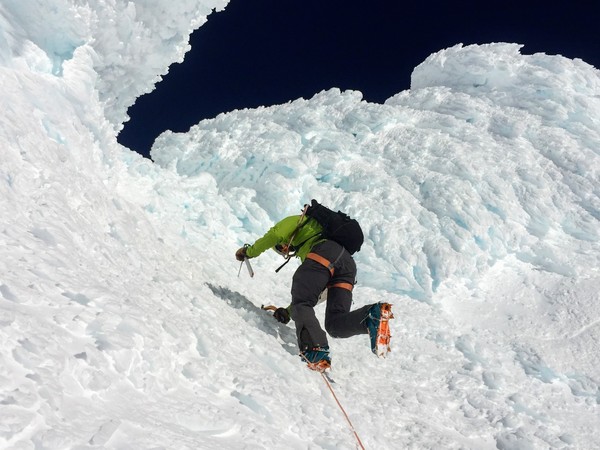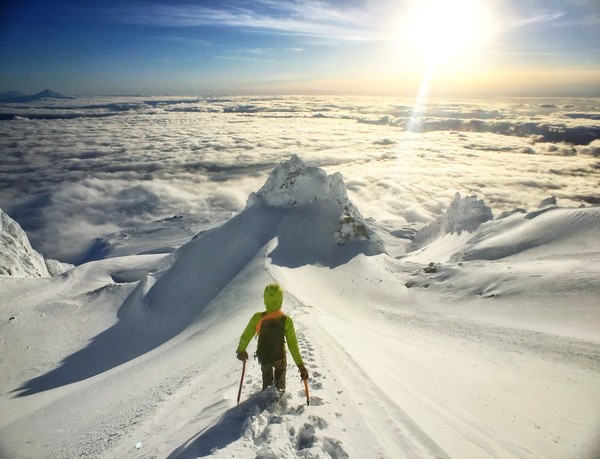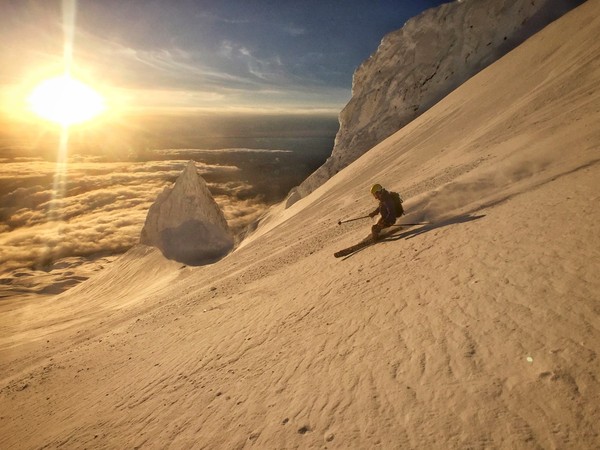 Gear Notes:
Two tools nice but not mandatory. No screws. Used a 30m rope per partner preference, but not needed if comfortable on steep snow/rime.
Approach Notes:
Skins to below crater rock, crampons thereafter.