Got on this route this morning. It's in really good shape, awesome route, even with the crazy winds today (50+ mph supposedly?) bringing down lots of spindrift. Highly recommended.
We did the first 3 pitches (had to break the 3rd pitch into 2 due to lack of screws, don't ask...). 4th pitch is probably in, if you're a better climber than we are. We found the first pitch to be spicy on the curtain, and the 3rd pitch to be pretty sustained. 2nd pitch is mellow and really fun.
If the party climbing below us is on here, sorry for the ice bombs, hope you still had a good outing. Early bird gets the worm and all that...
Whole route:
4th Pitch (we did not climb this, looked hard!)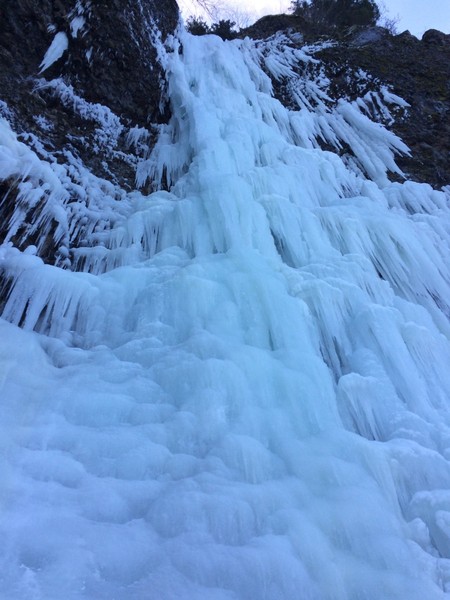 Just past the 1st pitch crux: