Trip:
Bridal Veil Falls - Various Falls
Date:
1/7/2017
Trip Report:
Me and a buddy climbed Bridal Veil Falls yesterday near Index.
We top roped the main falls twice. The tree anchor is about 210 feet from the base of the falls so bring a really long runner to extend or it is a pain! The ice was wet and lots of water was running behind so we weren't too sure about pro.
Main Falls: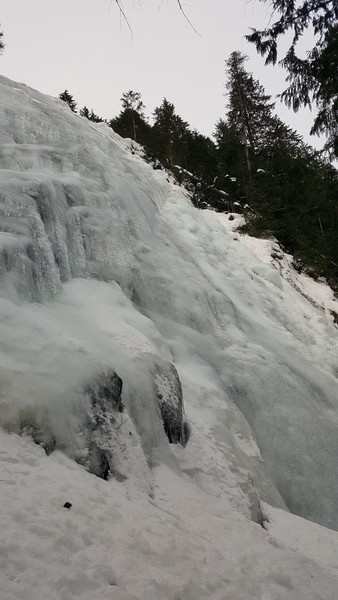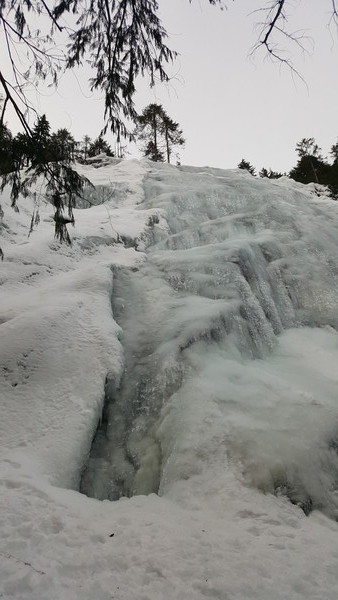 The climbers left section of the falls looked good too, another group lead it: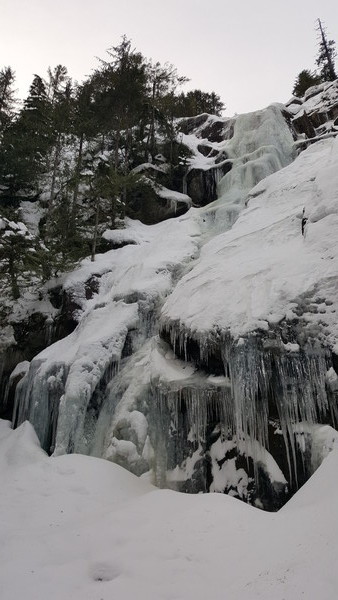 Then we lead up the upper falls: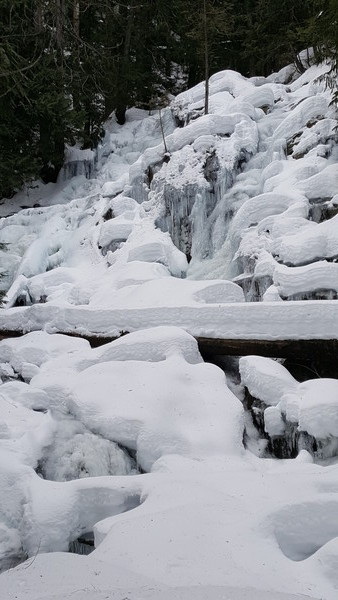 We hiked up the creek bed finding another WI3 falls above: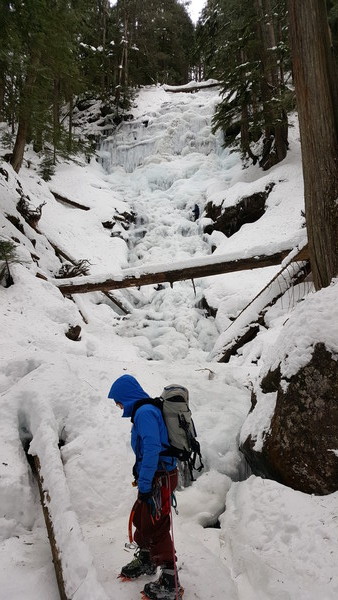 We completed the hike up to the lake and took the trail out. A great day with lots of ice mileage.
Gear Notes:
Ice gear. 60m twin ropes. Looong runner useful for TR.
Approach Notes:
Walked the trail, all booted out.