Trip:
Johannesberg - NE Rib 1951
Date:
8/26/2016
Trip Report:
Eric Murphy and I continued to peck away at the North Cascades Blue Collar tour, climbing the 1951 Rib on the NE aspect of Johannesberg over two days on August 26th and 27th.
We found the climbing both physically and mentally engaging with plenty of "don't f**K-up terrain. We belayed about 4 pitches on the route and descended using a combination of extensive down climbing and several rappels (mostly due to the rain/cloud that enveloped us on the descent.) Information from Steph Abegg's site regarding the route and descent is really valuable if you are considering this route.
http://www.stephabegg.com/home/tripreports/washington/northcascades/johannesburg
It has been almost 20 years since I first gazed at JBerg across the Cascade River Valley from Boston Basin and wondered if I would ever have the gumption to attempt to climb it. Definitely a route that I am glad to have climbed, but not super anxious to repeat.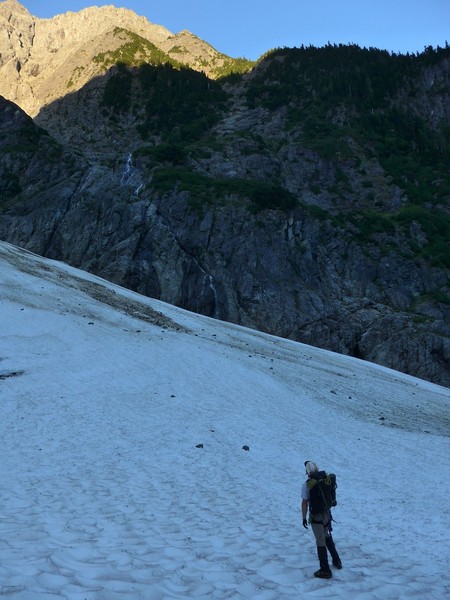 Crossing the CJ avalanche cone on the short approach. Our route took the slabs left of the waterfalls and crossed back right into the wooded rib.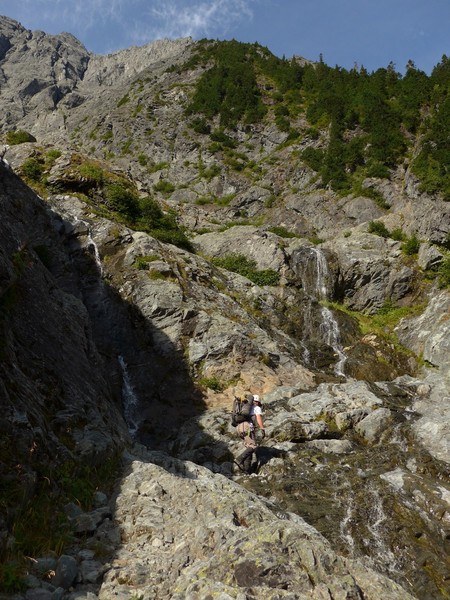 Easy scrambling across the waterfalls before the 1000 feet of vertical bushwacking.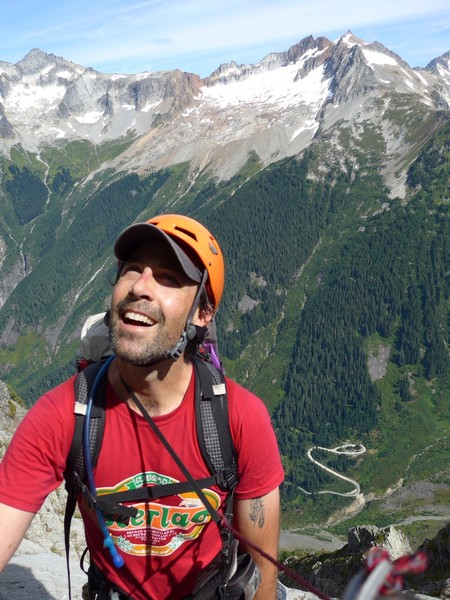 Pictures from the route are few. Ours hands stayed pretty busy gripping heather, small cedar trees and mediocre rock.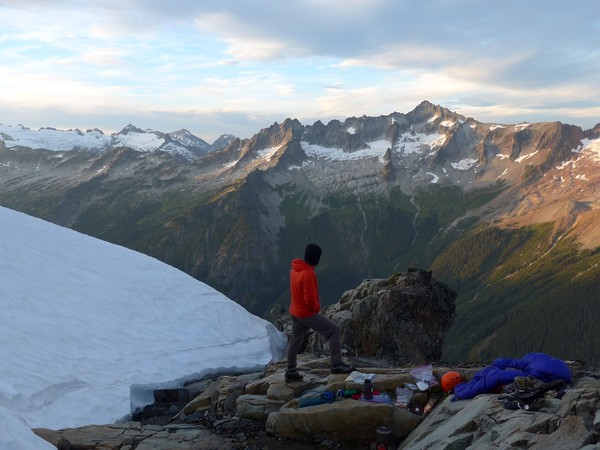 Million dollar bivy. Might just be the best part of the climb ;-)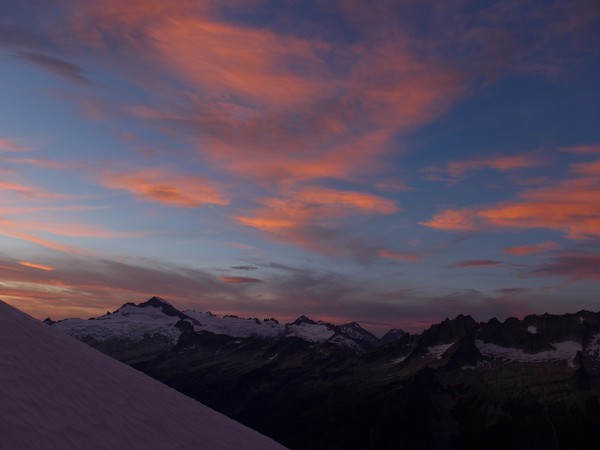 Pretty good North Cascade Sunset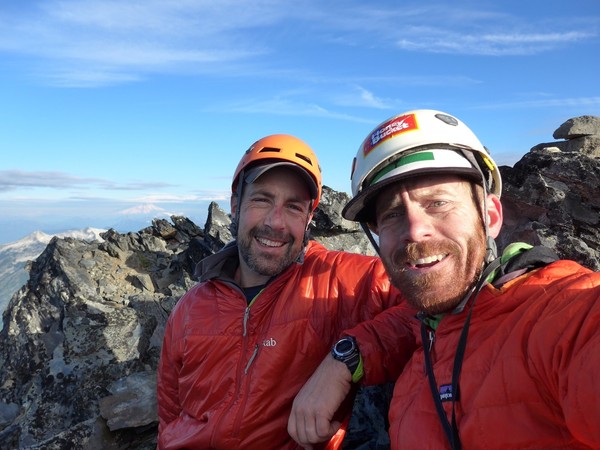 Old men.
Gear Notes:
60 meters of 8 mm rope (essential), handful of nuts and hexes, 8 shoulder slings and a couple doubles.
A couple thin pins could be really useful in the descent.
Approach Notes:
Up.