Trip:
Yellowjacket Tower - Standard
Date:
8/6/2016
Trip Report:
My wife and I haven't gotten out together much this summer now that we have a nine month old baby girl in the house. But Saturday we got our au pair to cover a longer day and we set off for Der Town first thing in the morning.
The goal was to get on something with an alpine feel. Something new. Something with a little bit of a hike in, some mellow climbing, and getting us on top of a peak or feature or something. And the crux: it had to be round trip from Seattle in 12 hours. A friend recommended Yellowjacket Tower. In retrospect I'm not sure if I'd totally recommend YJT due to the looseness in the approach gully but it fit the bill on Saturday.
View from the road: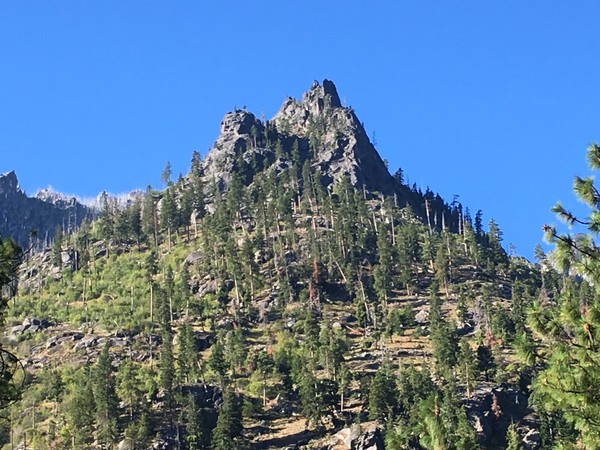 Distances in the Icicle are deceptive. It looked pretty close from the road but ended up taking us almost two hours at a leisurely pace to get up to roped terrain territory. Lots of unpleasant scrambling and a few quick belays got us to the nicely bolted belay station at the base of the actual climbing. Katie tries to give me a kiss for good luck before I set off up the first 5.4 pitch: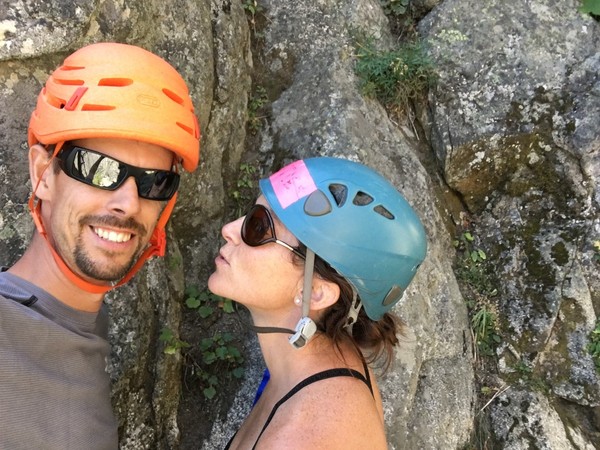 Katie following the first pitch: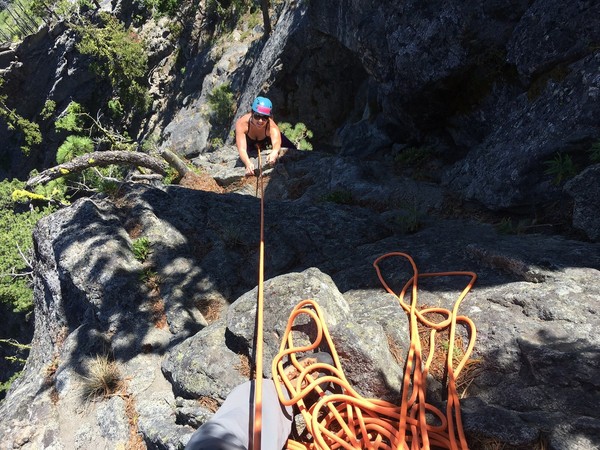 The second pitch to the top was short and sweet. Nice exposure to the valley below and a single 5.4 boulder move to the top. Katie showing off: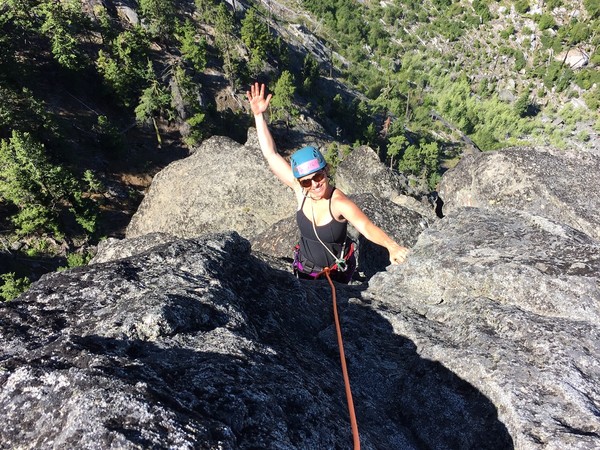 A single big overhanging rappel from the upper belay station got us back to the base of the first pitch: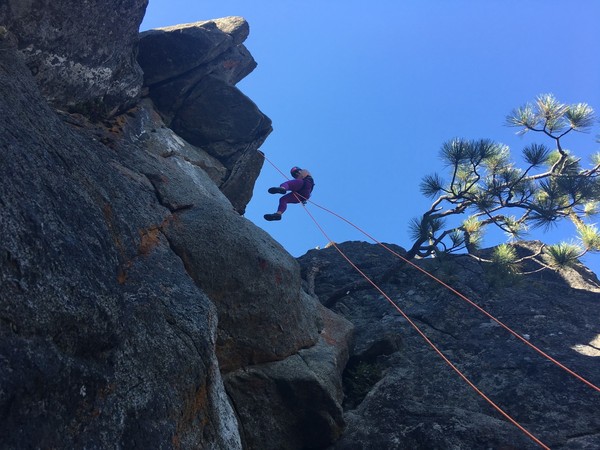 A couple more raps and scrambling down the unpleasant gully got us to the base and then a quick descent back to the car. Back to Seattle by 5:30 with plenty of time to play with the kiddo before bedtime: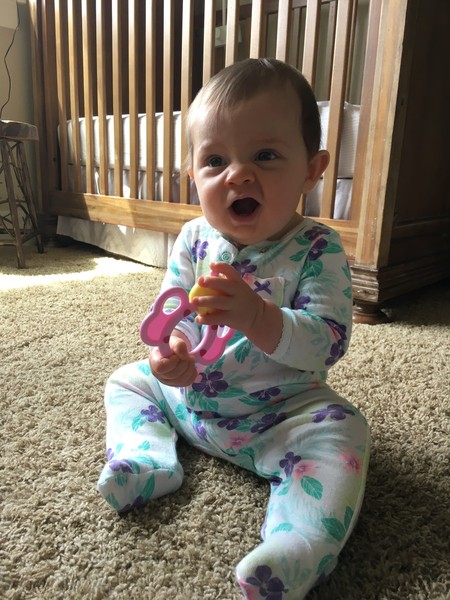 It was overall an enjoyable day. Any day in the mountains with my wife is a good day in my book. For future reference, does anyone have recommendations for easy alpine climbs doable in ~12 hours round trip from Seattle? The Tooth is the obvious answer. We're looking for less obvious answers. Slippery Slab Tower looks like it could be a good less obvious option...
Gear Notes:
Light rack. Apparently a pink/red tricam will protect the top boulder move but it's not much of a move and solid pro at your feet protect against anything catastrophic.
Approach Notes:
Icicle creek mile 6, walk across the bridge & go up