Sweet sweet pictures, great report and it looks like a really nice cabin! We stayed in Canmore in a run-down townhouse.
But it was warm (in some rooms), had hot water (scalding) and a stove (two burners worked). It's the ice and good company that matters.
We got on a bunch of things, with the theme being, not doing the last pitch.
Grotto Falls (to warm up, His and Hers are a little thin, didn't do)
The Professor (wet, freezing cold that day, last pitch looked great, ran out of time)
Cascade Falls (crowded, super fun in the sun, ran out of time for last pitch)
Haffner (great fun)
Guinness Gulley (fat, not too wet, ran out of time for last WI2 pitch)
The Junkyard (tons of stuff to do, soloing around)
Louise Falls (crux pitch looked too hard for me to lead. The other parties backed off too)
NEW YEARS! (Drink all the maple syrup!)
Moonlight and Snowline (super picked out, not wet at all, cruiser)
I wish I could go back and get on all of those climbs you did!
Guinness Gulley
Guinness Gulley
Guinness Gulley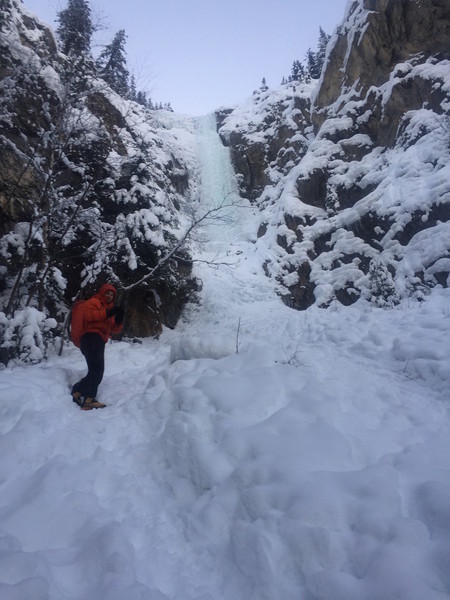 Guinness Gulley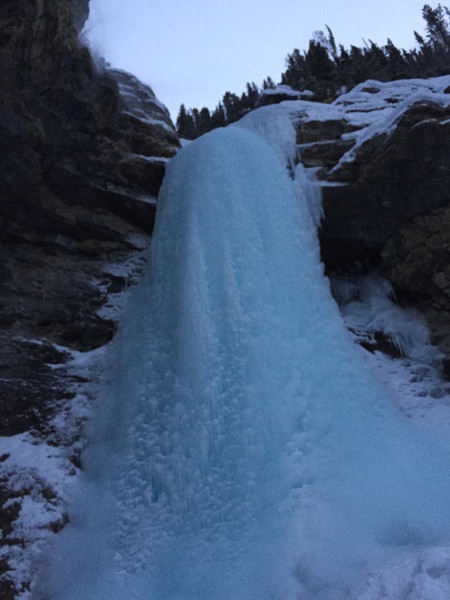 The Professor Falls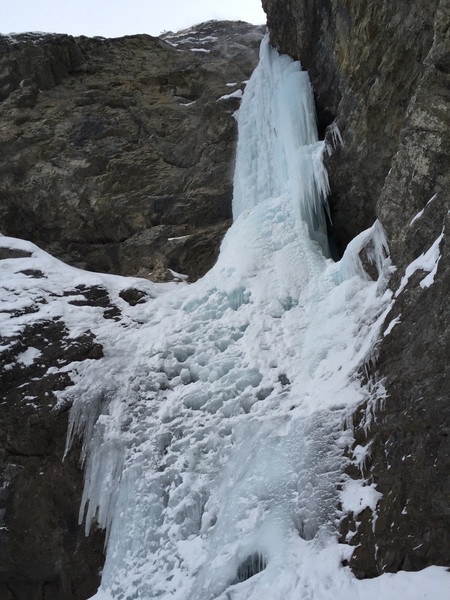 The Professor Falls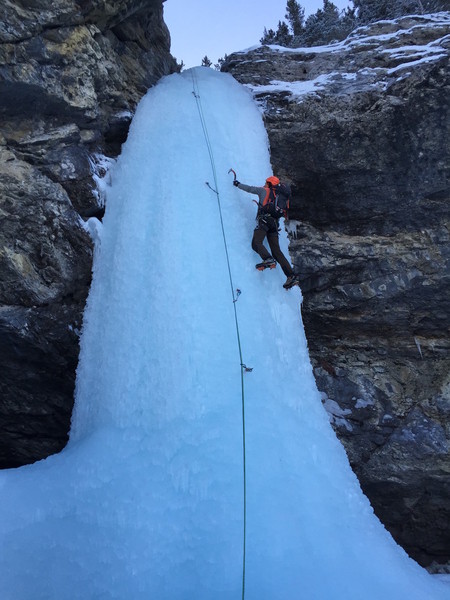 Louise Falls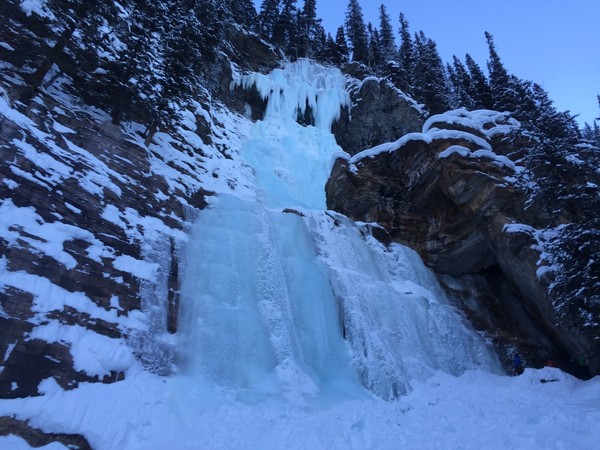 Moonline and Snowline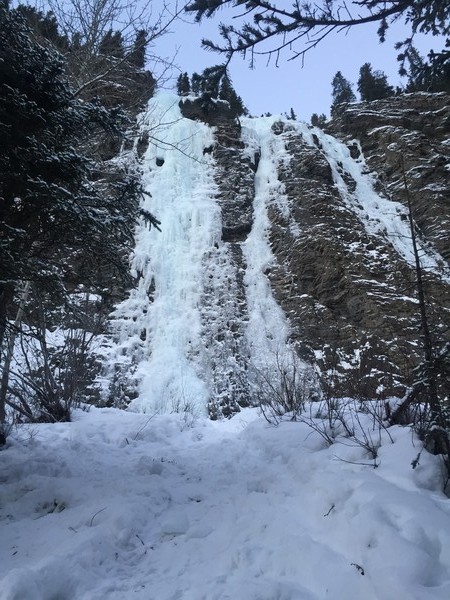 Grotto Falls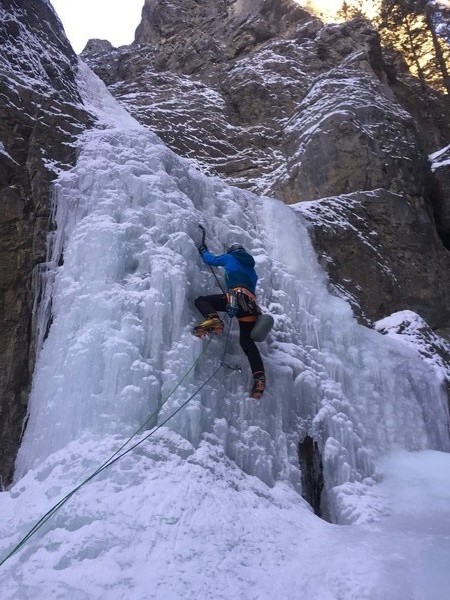 Haffner