Trip:
Eagle Scout Peak - Hamilton Lakes/Kaweah Gap
Date:
9/25/2011
Trip Report:
An adventure run to Eagle Scout Peak via Kaweah Gap in 9:38 roundtrip from Crescent Meadows. Eagle Scout Peak is located just south of Kaweah Gap along the Great Western Divide in a remote region of Sequoia National Park. The climb of the 12,000 ft peak entails over 45 miles roundtrip and 8,000+ ft of elevation gain. While it's a long way just to Kaweah Gap along the High Sierra Trail (21 miles from Crescent Meadow), the scenery is phenomenal and well worth the effort. The sapphire blue of Hamilton Lakes and the towering granite walls of Angel Wings and the Valhallas are truly magnificent.
Last year on the same weekend I pursued a speed objective on the
Rae Lakes Loop
, and having already experienced the spectacular scenery of the High Sierra Trail to Kaweah Gap on a climb of
Mount Stewart in July 2010
, I figured this would be a great one to do for time this year.
I was hoping to go around 11 hours roundtrip and started at 4:20 a.m. from Crescent Meadows with Joel, whose objective was Kaweah Gap. The High Sierra Trail is an excellent trail for running all the way to the crossing of Lone Pine Creek (~13 miles in). It was perfect weather for a night run with temperatures in the mid 40s. I felt good reaching Kaweah Gap in just over 4 hours. It took nearly 2 hours to complete the roundtrip from Kaweah Gap to the summit of Eagle Scout Peak. The climb itself is straightforward with a nice perspective on the Hamilton Lakes area and Precipice Lake directly below. The run down to Hamilton Lakes from the Gap was gorgeous and at that point I knew sub 10 hours would be possible. The anomalously cool weather on Sunday helped on the return trip along the trail (which is typically hot on the exposed south slopes) and I was able to complete the adventure run in 9:38 finishing up just before 2 pm.
Time details for those who are interested:
Location: Real Time /

Elapsed Time

/

Split
Start Crescent Meadow: 4:20 /
0
/
0
Junction with Seven Mile Hill Trail (6 miles): 5:19 /
58:33
/
58:33
Bearpaw Meadows (11.3 miles): 6:15 /
1:55:05
/
56:32
Big Hamilton Lake (16.5 miles): 7:09 /
2:49:28
/
54:23
Kaweah Gap (21 miles): 8:23 /
4:03:28
/
1:14:00
Arrive summit of Eagle Scout Peak: 9:17 /
4:56:44
/
53:16
Depart summit of Eagle Scout Peak: 9:32 /
5:11:43
/
14:59
Kaweah Gap (24 miles): 10:19 /
5:58:37
/
46:54
Big Hamilton Lake (28.5 miles): 11:10 /
6:50:14
/
51:37
Bearpaw Meadows (33.7 miles): 12:00 /
7:40:08
/
49:54
Junction with Seven Mile Hill Trail (39 mile): 12:56 /
8:36:09
/
56:01
Finish Crescent Meadow (45 miles): 13:58 /
9:38:35
/
1:02:25
All photos below are by Joel Lanz: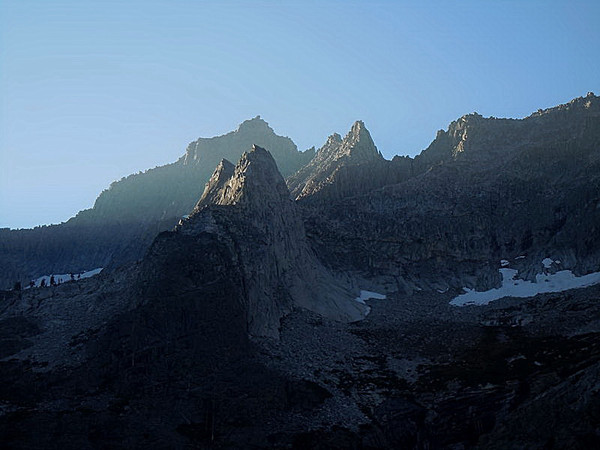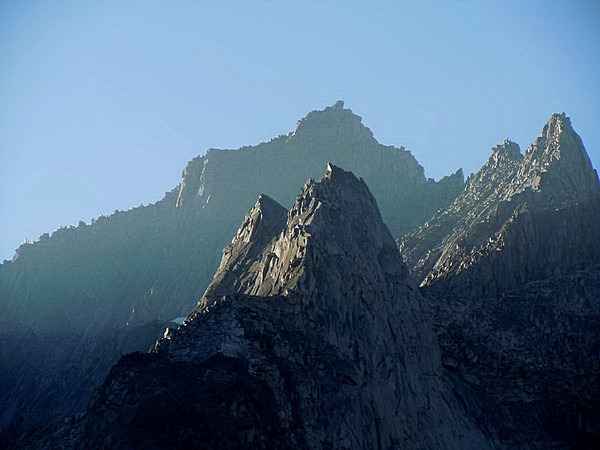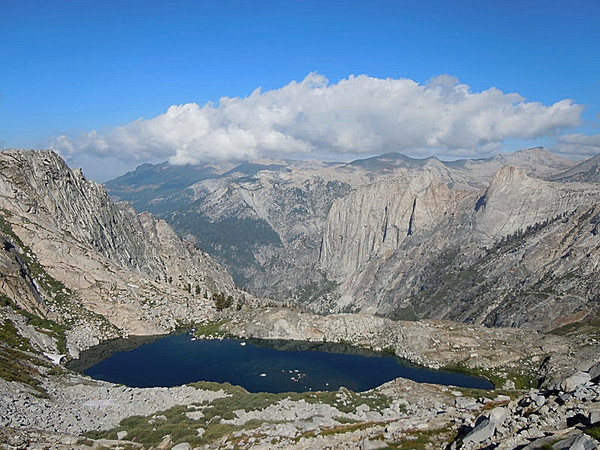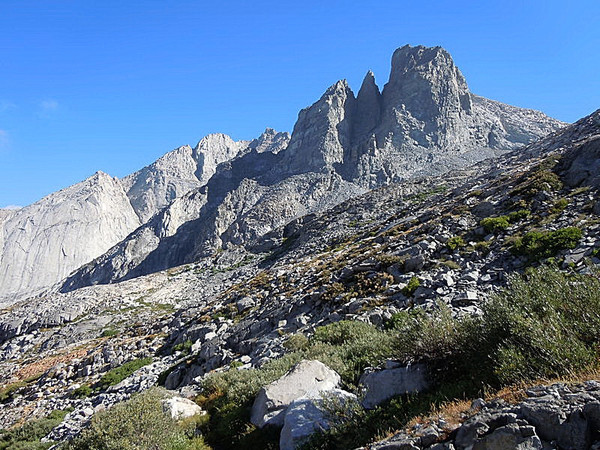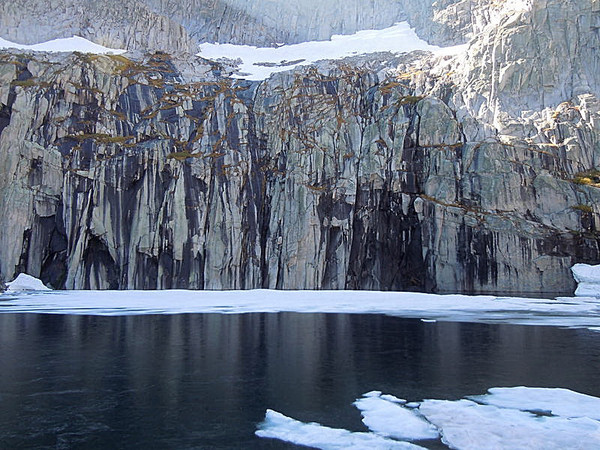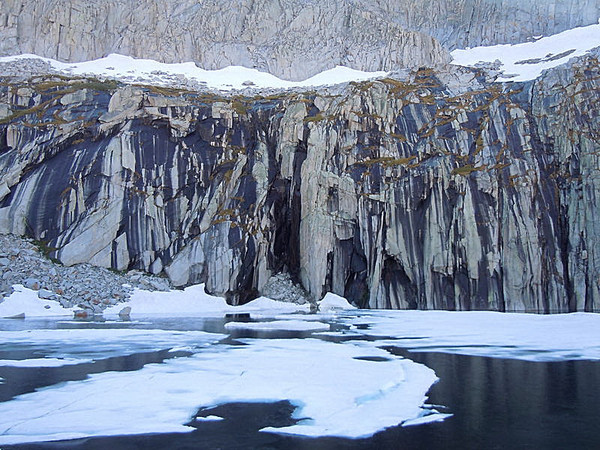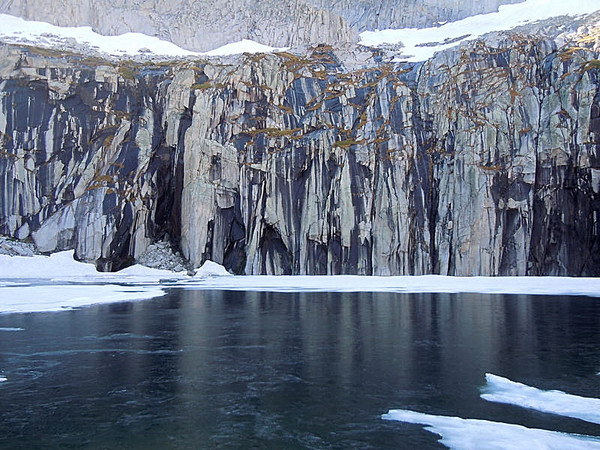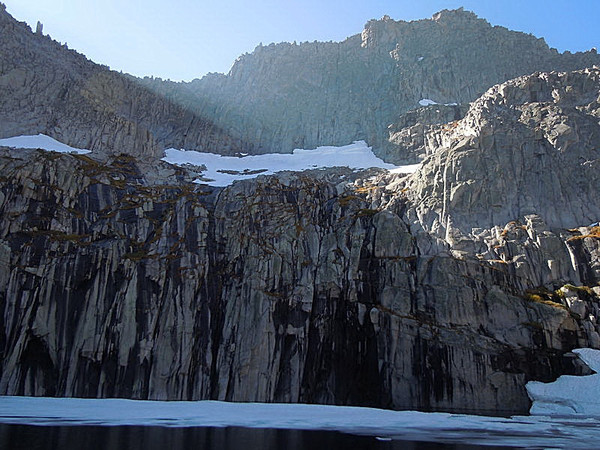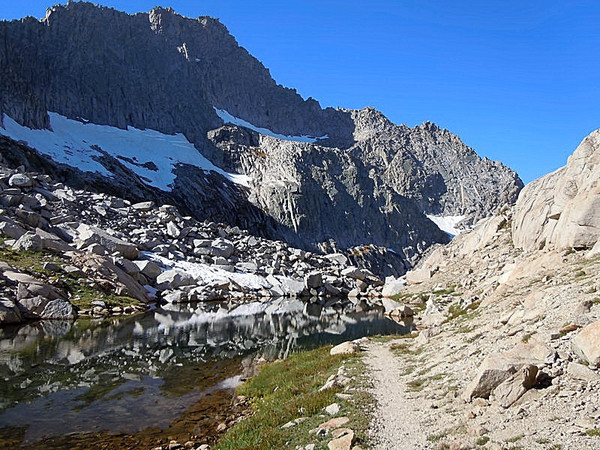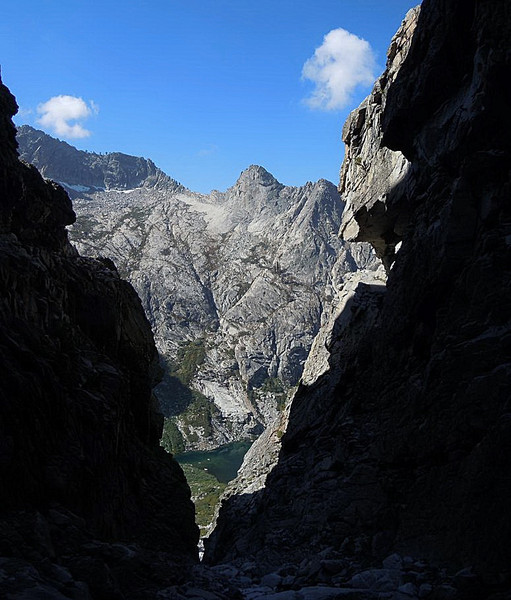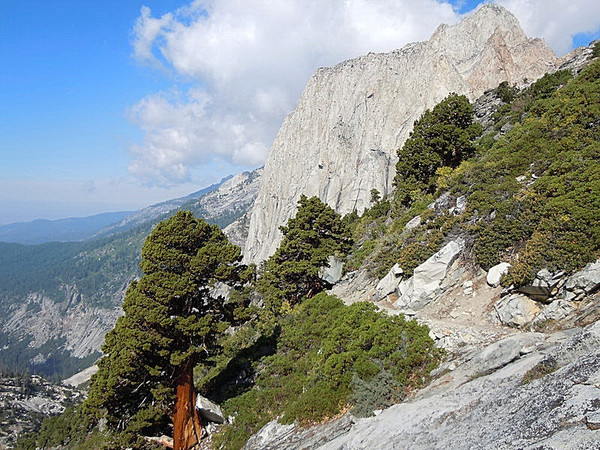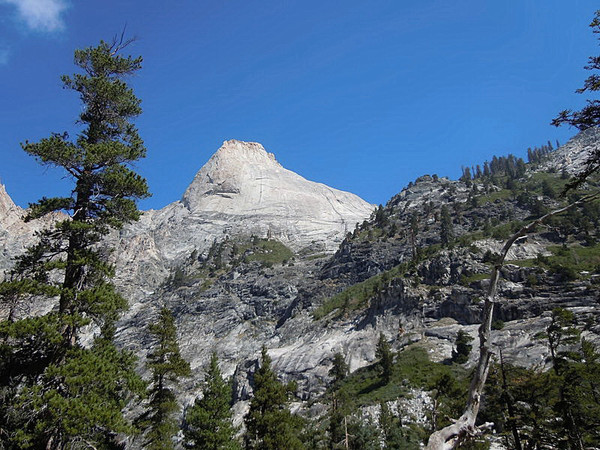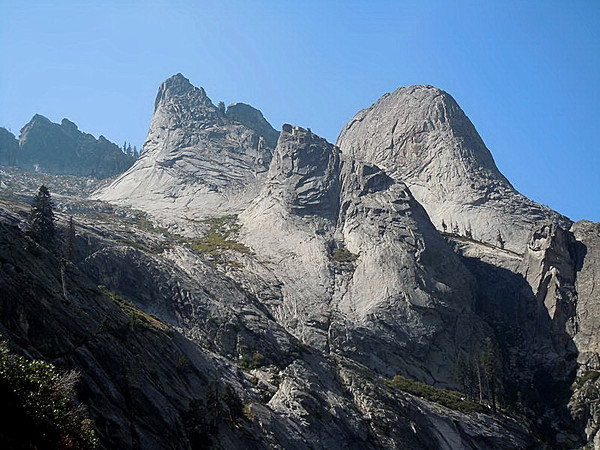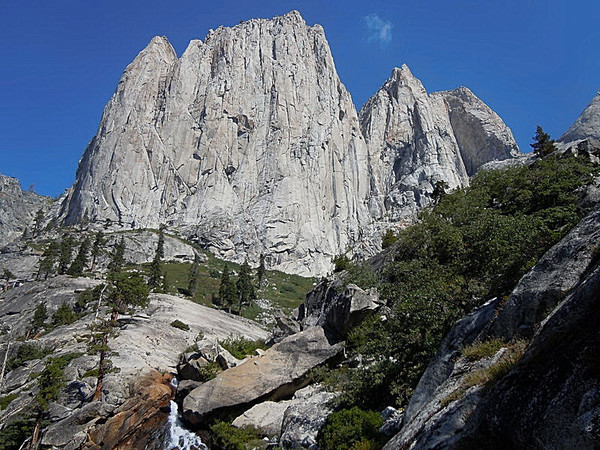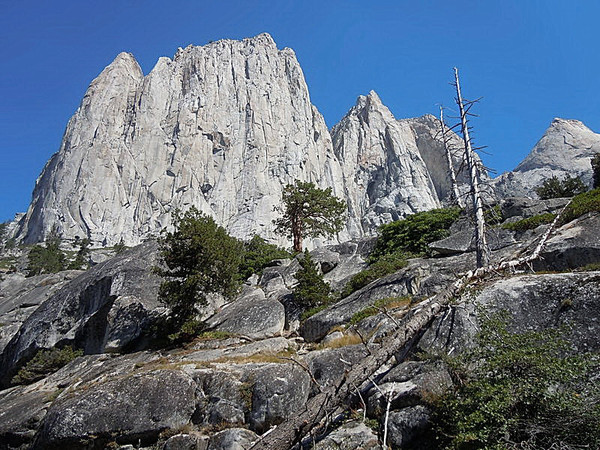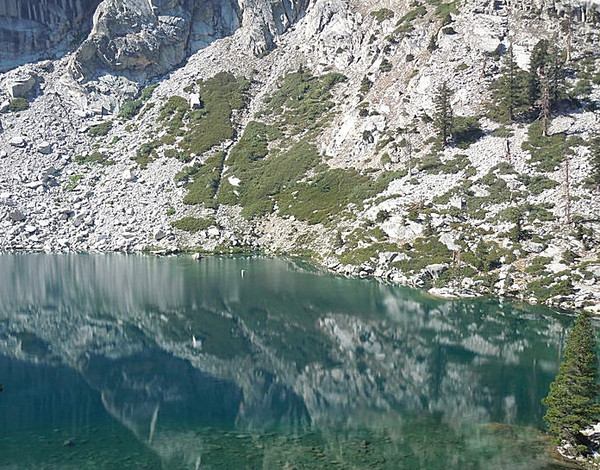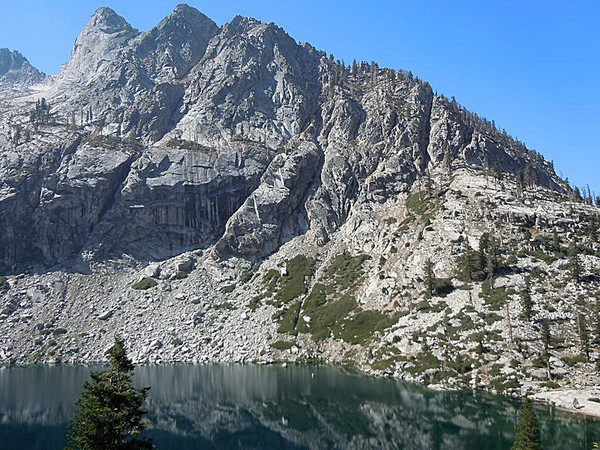 Gear Notes:
La Sportiva Fireblade, First Endurance EFS drink mix, First Endurance Ultragen, Ultimate Direction Wasp Pack
Approach Notes:
High Sierra Trail from Crescent Meadows to the east side of Kaweah Gap (21 miles). Cross country travel over boulders to the east slope of the mountain.