Trip:
Primus, Austera & Eldorado - Eldorado Ice Cap
Date:
7/30/2011
Trip Report:
Colin Abercrombie and I toured the Eldroado Ice Cap climbing Primus Peak, Austera Peak and Eldorado along the way. We started at 2 am and finished at 5:40 pm for a 15:40 day. It has been
since 2005
that we explored the ice cap towards Austera so it was nice to return to this scenically stellar region and explore a new area beyond Austera to the North Klawatti Glacier and Primus Peak. We didn't see anybody beyond the East Ridge of Eldorado Peak.

We reached the Inspiration flats in time for sunrise and enjoyed firm snow conditions as we traversed the Inspiration Glacier to Klawatti-Austera col. As expected, the views from Austera were sublime in the morning light. Looking back at the 2005 photos from mid-July (a dry year), it's amazing to see just how much more snow there is this year with the glaciers almost entirely snow filled. The traverse down the Klawatti Glacier and around the buttress to the North Klawatti was straightforward. Primus Peak is essentially a walk up with a broad summit but the views and ample lounging space on top more than compensate for the slog to get there. On the way back we tagged Eldroado with some nice afternoon light over Forbidden and the Cascade Pass area. A few more photos and panoramas coming shortly...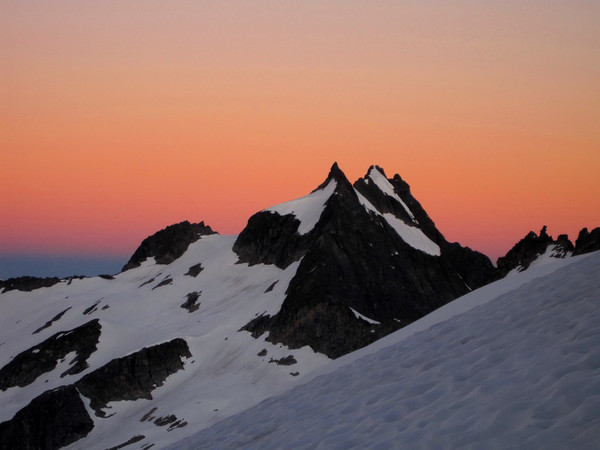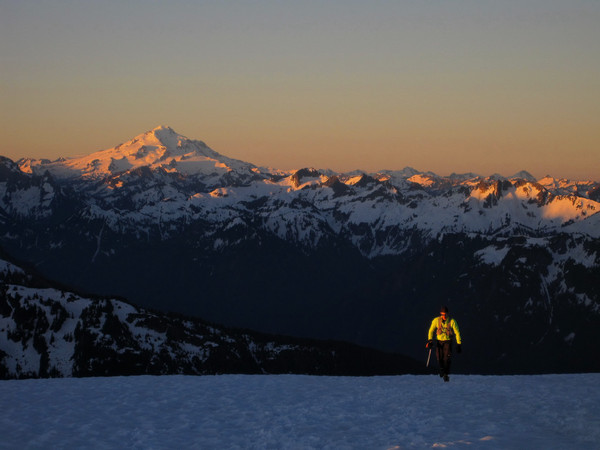 Alpine Ascents Group Camp
Alpine Ascents Group on Eldorado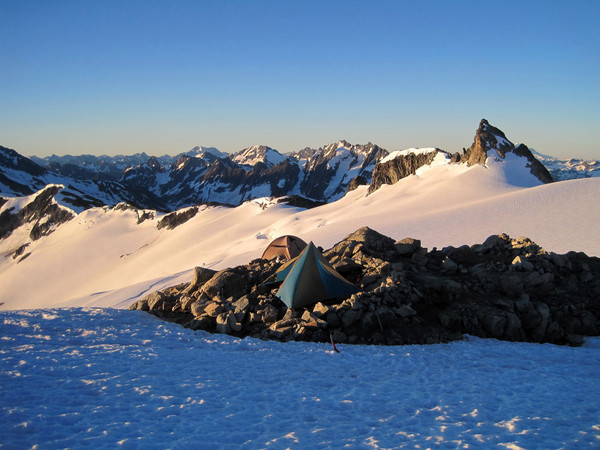 Aesthetic campers on at the base of the East Ridge of Eldorado
Photo by Colin Abercrombie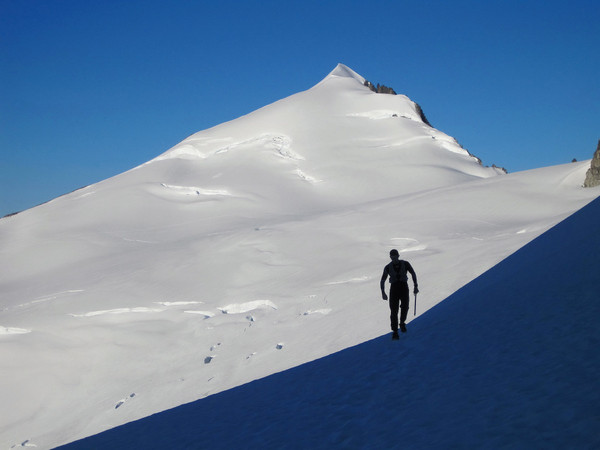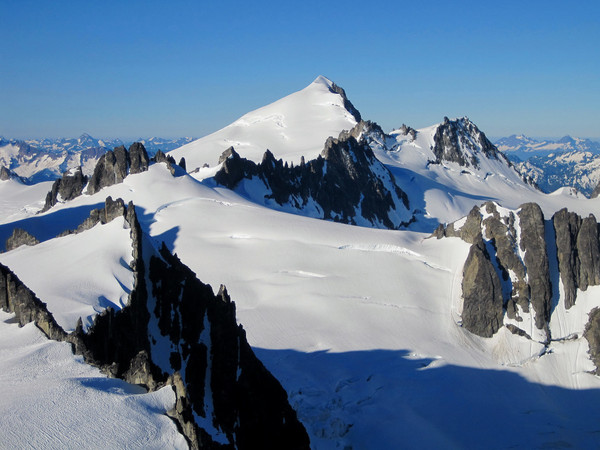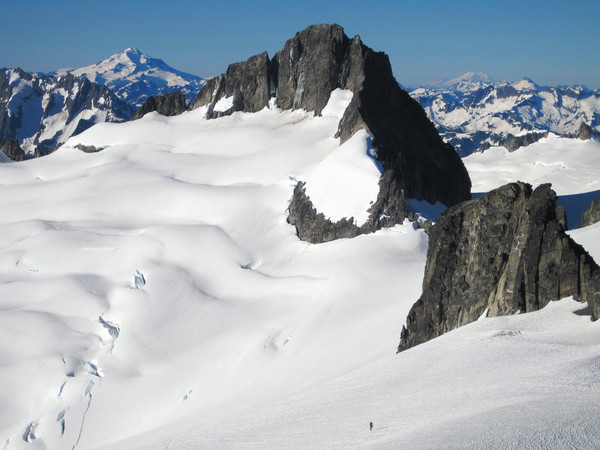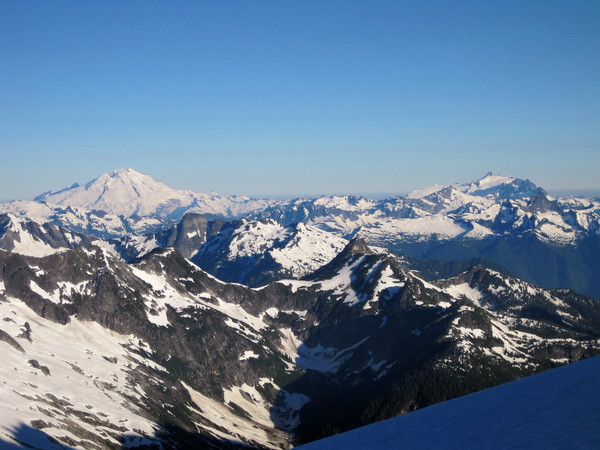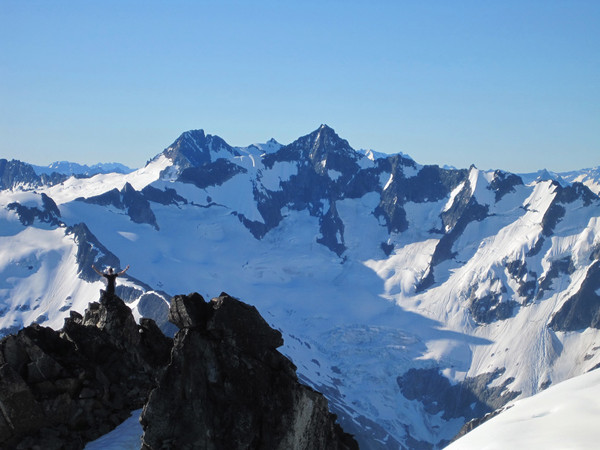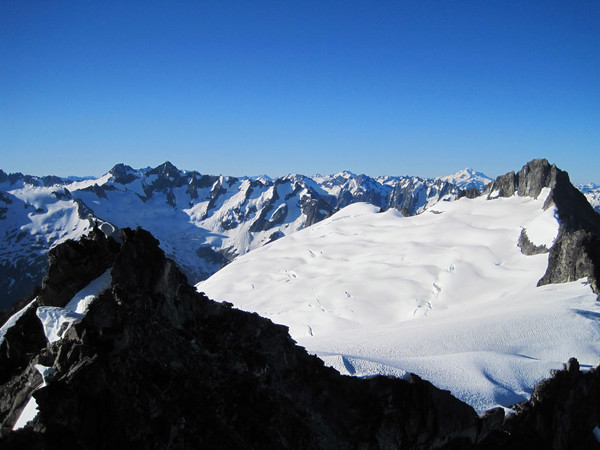 Photo by Colin Abercrombie
Photo by Colin Abercrombie
Photo by Colin Abercrombie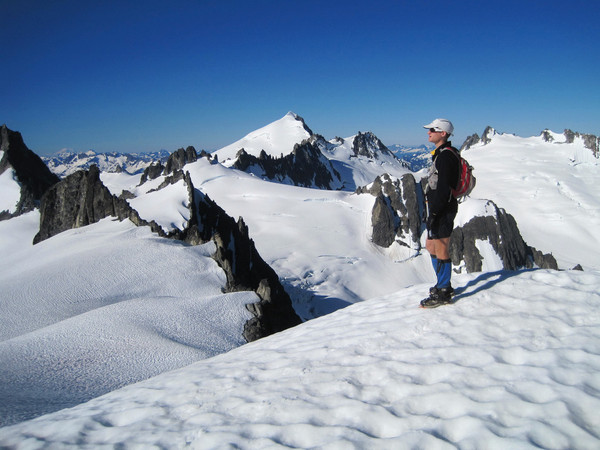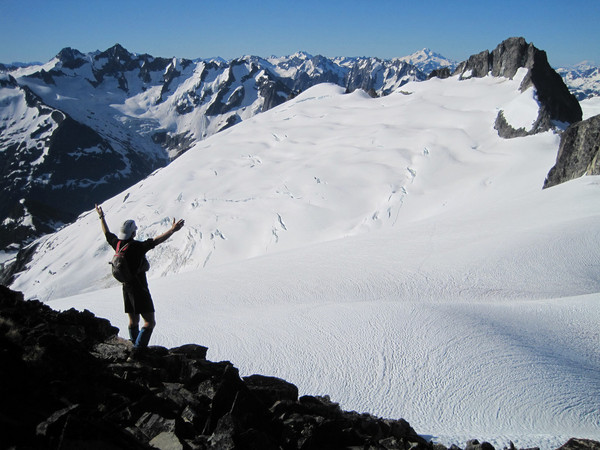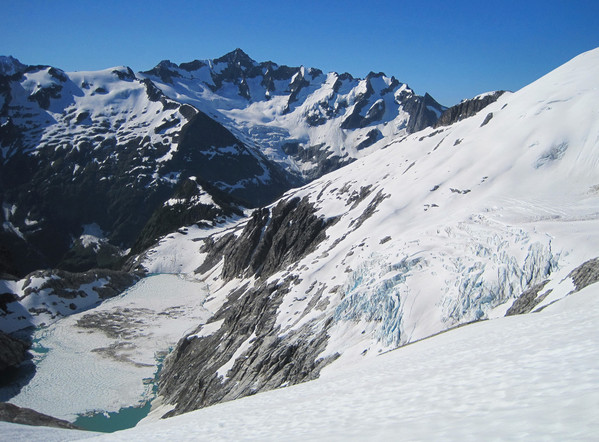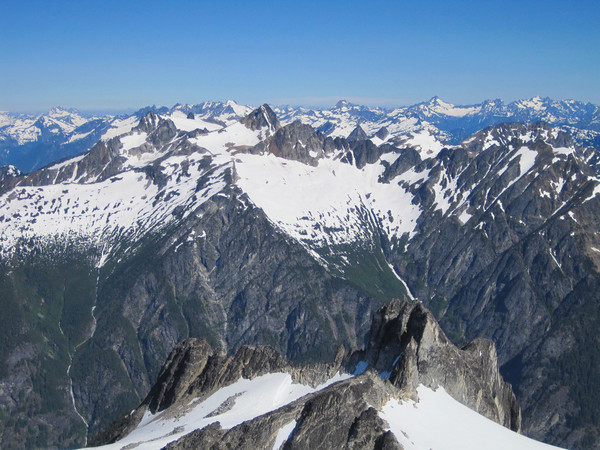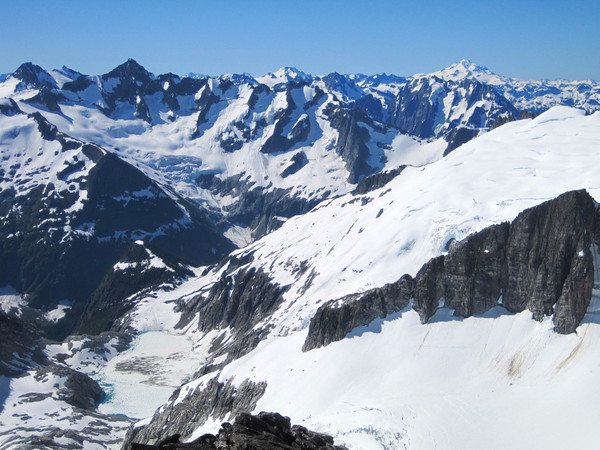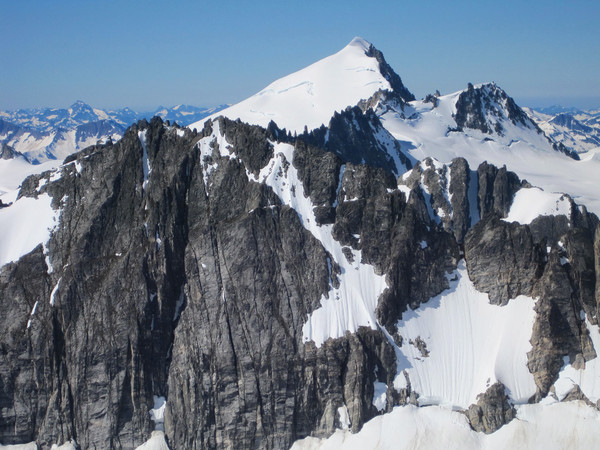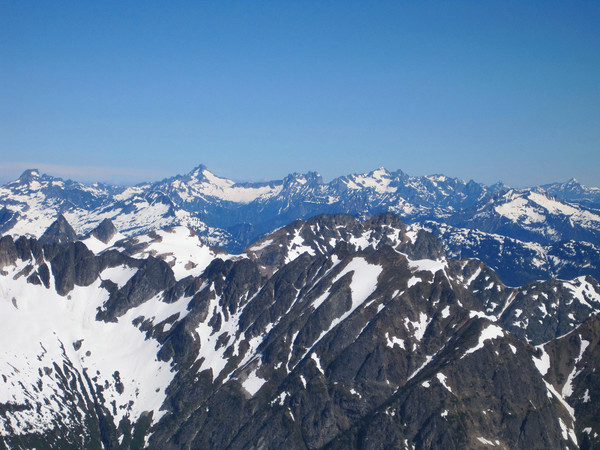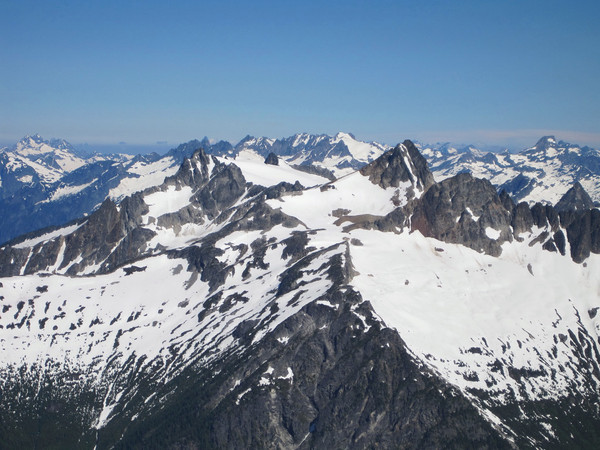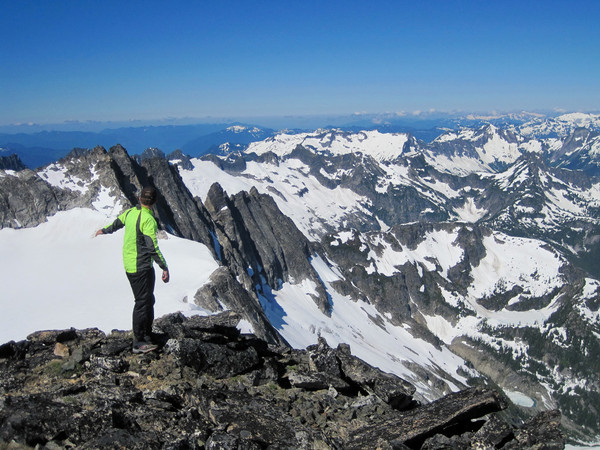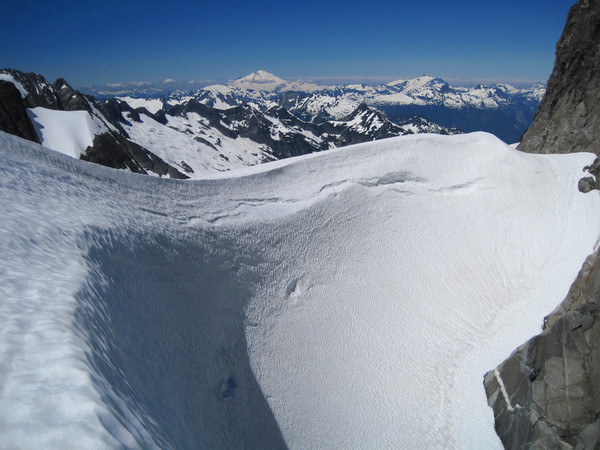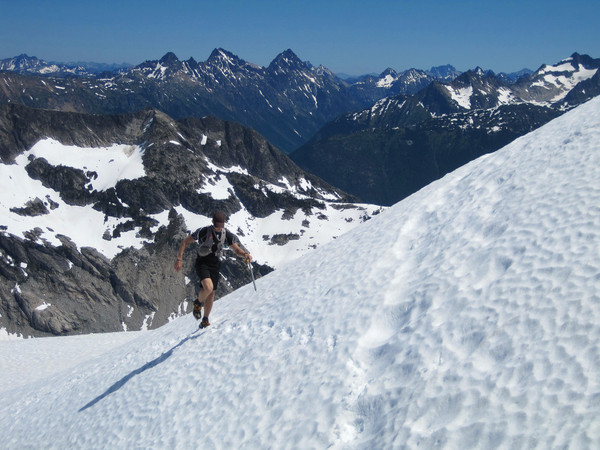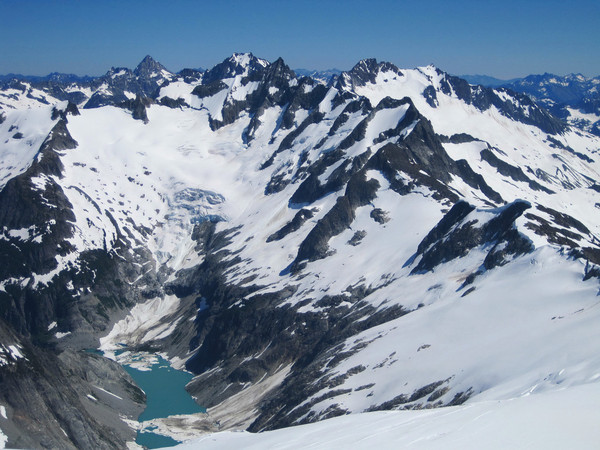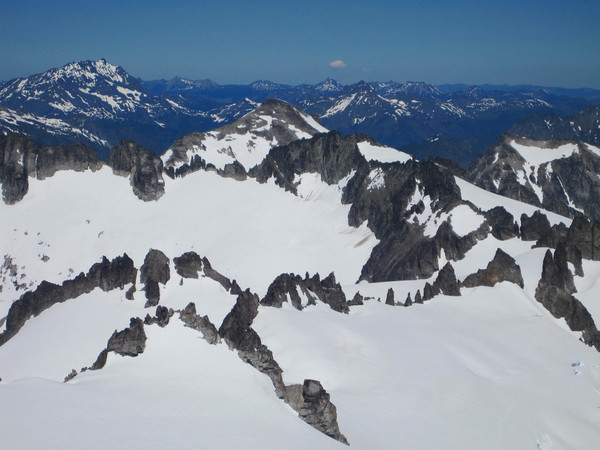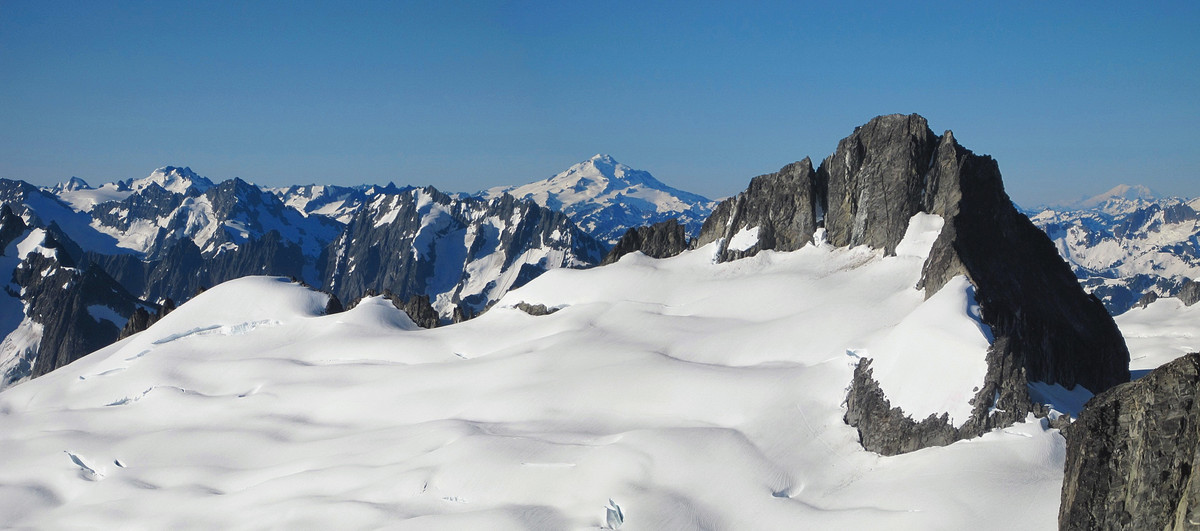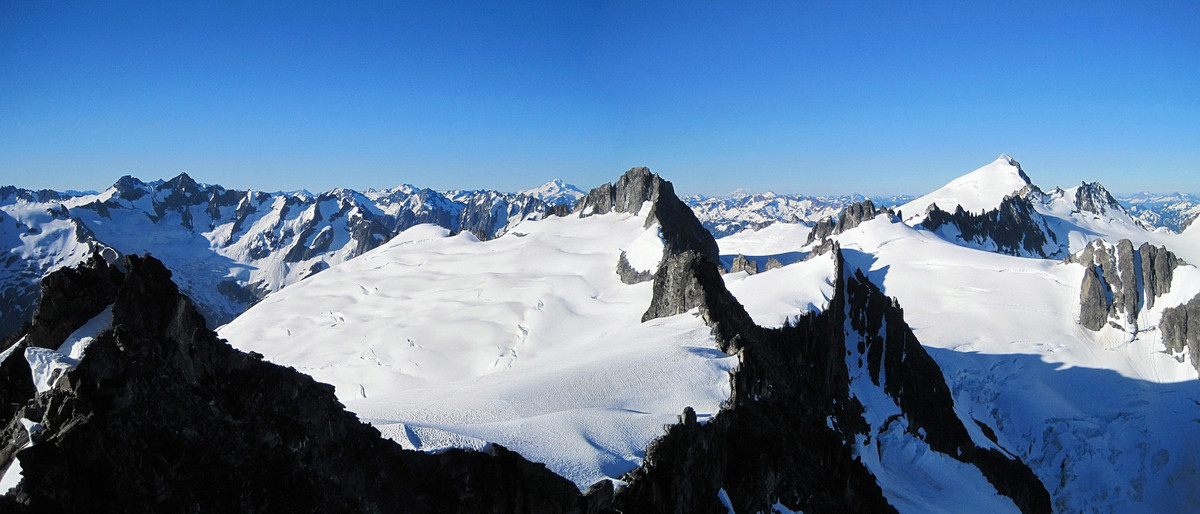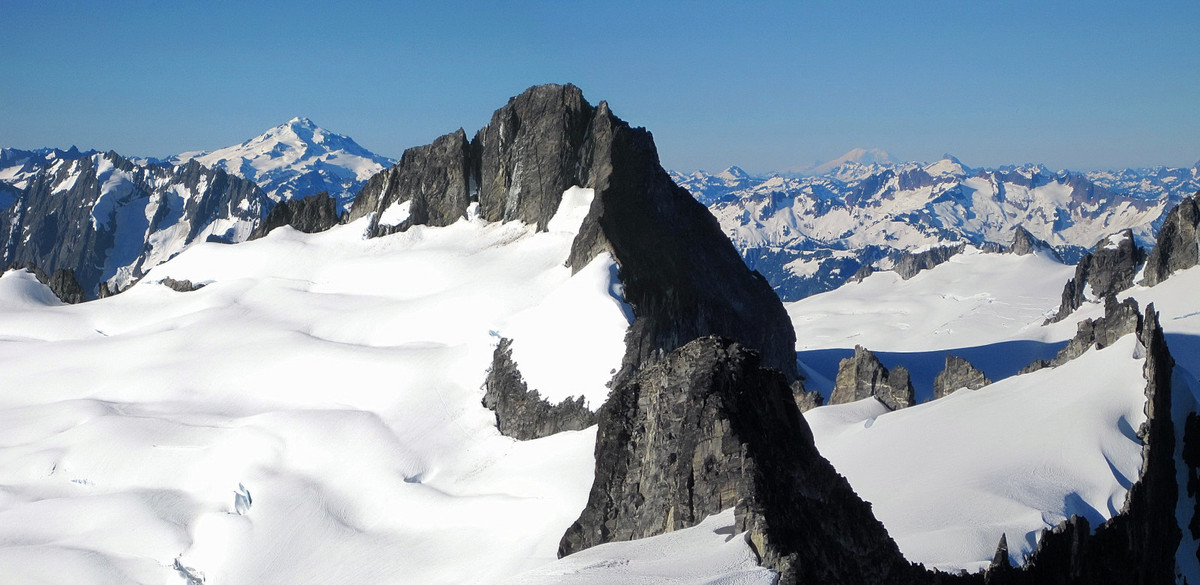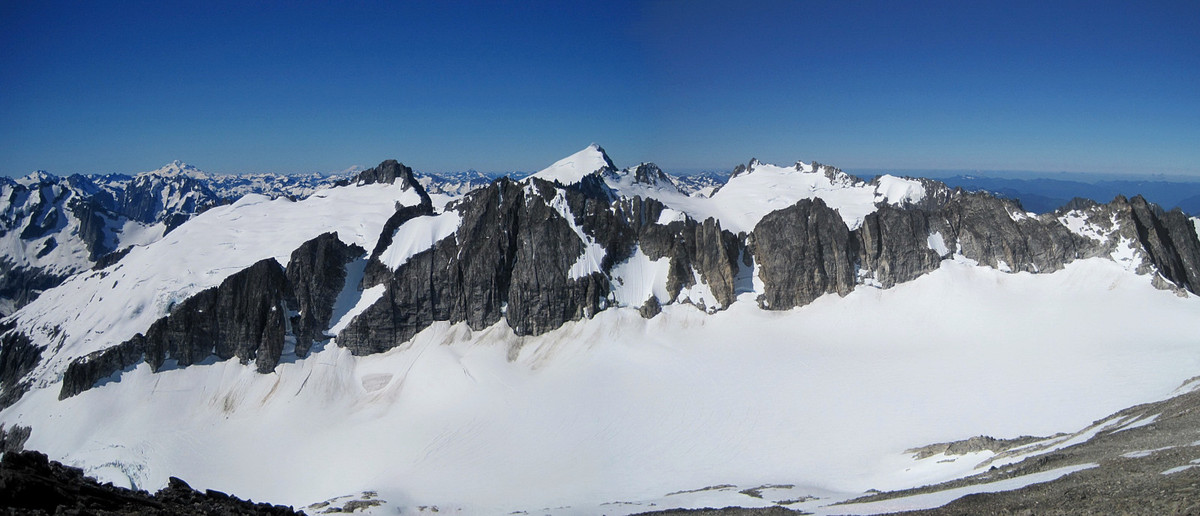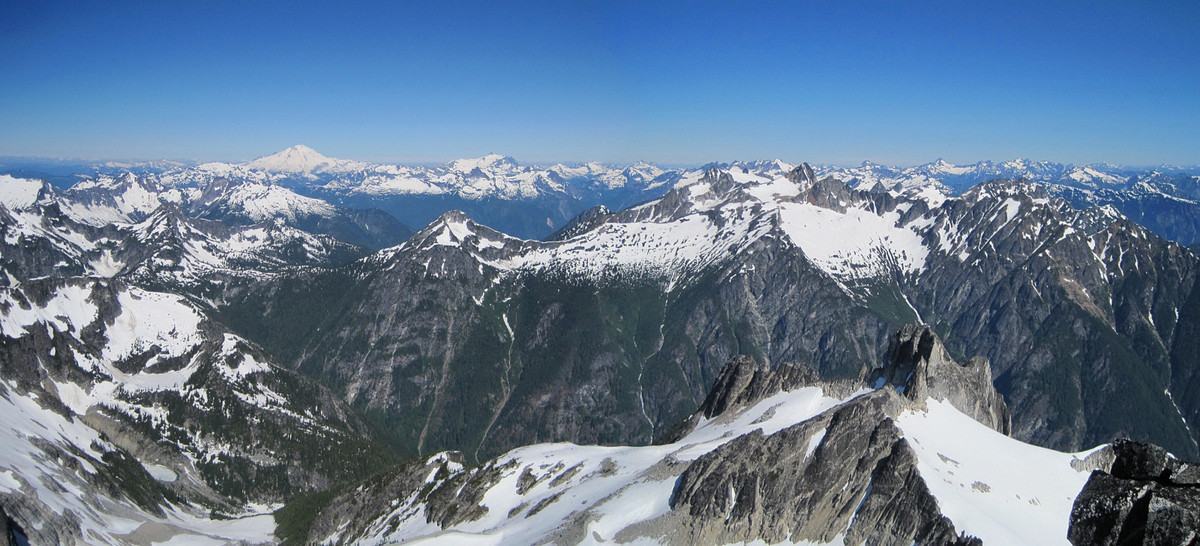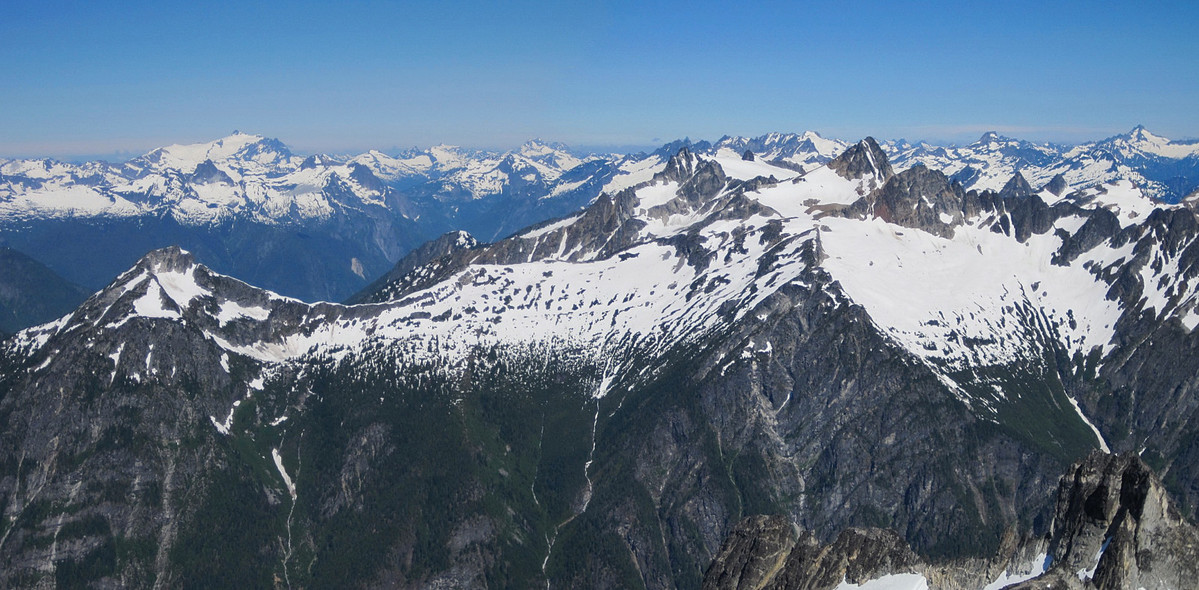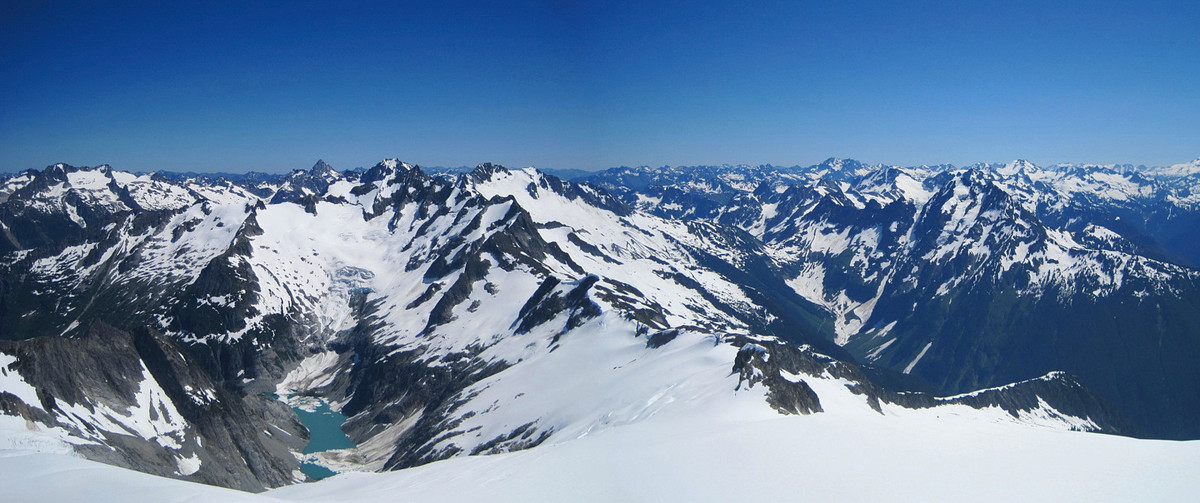 Gear Notes:
Black Diamond Neve Strap Crampons; Ultimate Direction Wasp Pack; La Sportiva Fireblade Trail Runners; First Endurance EFS Drink Mix and First Endurance Cappuccino Ultragen at the end!
Approach Notes:
Snow starts at the top of the boulder fields. Glaciers are in great condition.